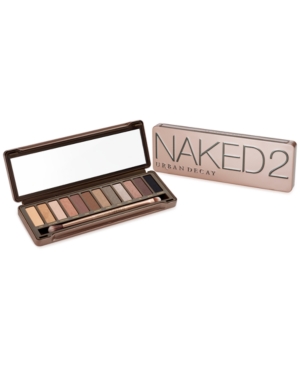 This is my review of the Urban Decay Naked 2 Palette. I had my makeup done today and I bought this palette. I love it because the colors are amazing and very blendable.
The colors are a combination of dark and nude colors. The great thing is that these colors are buildable and allow you to layer them without looking too made up. They look natural!
They range in color from deep matte colors to pale neutral shades. You can create the smoky eye from the urban decay naked 2 palette as well as an everyday neutral eye. There are also a few sparkly shades for a great evening look!
The naked 2 palette has a really good shadow brush that's double sided, which is designed for using the eye shadow and to use over your eye liner and can also give a really cool smoked shadow look.
I suggest using the Urban Decay primer to get the best effect and staying power. The eye shades with this collection will also work the best on people with cool skin tones.
If you want to buy this palette, click on the link in picture above to purchase the Urban Decay Naked 2 palette!